Profile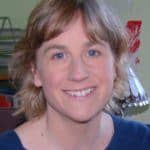 Amelia Randle
Curriculum Vitae
Education:

The Queen's School Chester

King's College School of Medicine and Dentistry

Qualifications:

8 GCSEs 6 As 2 Bs

4 A Levels 3 As one B

BSc Nutrition Dietetics and Basic Medical Sciences

MB BS

Membership of the Royal College of Physicians

Membership of the Royal College of General Practitioners

Work History:

I started working as an Oncologist (Cancer Specialist) before I trained as a GP.

Workplace:
About Me:

GP at Park Medical Practice Shepton Mallet

Clinical Lead Learning Disability Somerset Clinical Commissioning Group.

My Work:

I work in my practice 2 days a week and work for the Clinical Commissioning Group and NHS England 2 days a week.

In my practice I see patients with whatever problem they have and do my best to help them. Sometimes it's something I know how to deal with and I support them myself. Sometimes I ask help from one of a wide range of specialists. My day involves seeing patients in 10 minute appointments that they have booked, talking to patients on the telephone, meeting with group of professionals to discuss how we can work together to help patients who have lots of different needs, providing prescriptions, reviewing blood results and letters from other health care providers. I am a partner at my practice so I am also responsible for supporting 30 staff members who include other GPs, Nurses, receptionists and admin staff.

Somerset Clinical Commissioning Group (CCG) works with communities to decide the way health services are provided in Somerset. My job for the CCG is to make sure they are doing a good job for people with learning disabilities (LD.) This involves talking to people with LD and the people who provide services for LD, finding out what they need and how we can best provide it for them.

I also work for NHS England in a very similar role but for Cancer Services.

My Typical Day:

There is no such thing as a typical day at work. Anything can happen.

Spending the Prize Money:

Supporting Children to volunteer in their local community.
Quick Fire Questions

How would you describe yourself in 3 words?

Busy, Determined, Happy.

What's your favourite food?

Bramley Apples – Tasty, versatile and they grow in my garden.

What is the most fun thing you've done?

Play in Pitts Orchestra – it's an enormous orchestra with loads of very brilliant musicians and I hang on for the ride and play every fifth note.

What did you want to be after you left school?

Were you ever in trouble at school?

Had a letter written home to my parents for organising a competition to see how many people could fit into a toilet cubicle.

What's the best thing you've done in your career?

When people contact me to say thank you for helping them and telling me the ways I have made a difference.

What or who inspired you to do your job?

There are thousands of inspirational people in the NHS couldn't possibly choose just one. Patients are often the most inspiring.

If you weren't in healthcare, what job would you do?
My profile link:
https://primaryj19.imamedic.uk/profile/ameliarandle/
---
---