Profile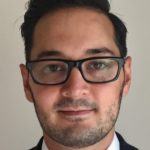 CLICK Federation
Curriculum Vitae
Education:

Brendon (Pharmacist): International School of Beijing, University of Otago

Amber (receptionist/administrator): Holyrood Academy

Qualifications:

Brendon (Pharmacist): International Baccalaurate, BPharm, Independent Prescriber, MRPharmS, MAPCPPharm

Amber (receptionist/administrator): well… I didn't get good GCSE's at school highest was C in English the rest were below. Level 1,2,3 Hairdressing

Work History:

Brendon (Pharmacist): Boots, HealthXchange, NICE, CLICK Federation

Amber (receptionist/administrator) Sarah Hodge, childminding, NHS

Workplace:

NHS Health Career Role:
About the Team Members:

Brendon (Pharmacist): I trained and qualified as a pharmacist in New Zealand 14 years ago. I moved to the UK on a working holiday in 2006, then I met Julia, my wife, and have been here ever since. I have a four month old son and two maltese terrier dogs. Naturally, I am an All Blacks rugby fan and I like to keep fit with triathlons and volleyball. I am also a foodie and have a really fancy BBQ.

Amber (Receptionist/Administrator): I started working at a GP surgery when i came back from travelling around New Zealand Jan 2018. The surgery I work at is actually the doctors I've been with since a baby! I start my new job as a healthcare assistant at Musgrove Park Hospital as a Health Care Assistant in Theatre shortly.

Bethan

Lydia

Grace

What we do:

Brendon (Pharmacist): Pharmacists are experts in the use of medicines and my role is centered on making sure that medication is used safely and effectively. Most people are familiar with the role of community pharmacists working in pharmacies but pharmacists also work in hospitals, industry, GP surgeries, prisons, care homes, large health organisations (such as CCGs, NICE and NHS England), journalism and academia. I work individually and with the rest of the team to help out when there are tricky medication problems.

Our Typical Days:

Brendon (Pharmacist): I hold a clinic where I see patients to discuss their medication and help them with any issues:

Are they actually taking the medication and are they taking it correctly?
Have they experienced any problems using the medicine or any side effects?
Is the medication working as expected?
Does the medication interact with anything else the patient is taking?
Is the medication still appropriate and needed?

I also dedicate some time for administrative duties such as helping out with any medication queries from patients or other clinicians, setting up systems to monitor high risk medicines and reconciling medication changes when patients transfer back to our care from hospital or other settings.

Spending the Prize Money:

We would use the £500 prize money to fund resuscitation training (CPR, recovery position, anaphylaxis, fits, faints and falls) in schools. This would allow some of our team to reach out into the community to teach students something very practical and useful in medical emergencies while also (hopefully) inspiring students and sharing some of our experience and expertise.
Quick Fire Questions

How would you describe yourself in 3 words?

<strong>Brendon (Pharmacist):</strong> Geek, chilled, Kiwi <strong>Amber (Receptionist/Administrator):</strong> Fun, caring, a laugh

What's your favourite food?

Brendon (Pharmacist): Has to be a tie between Sunday roast beef with Yorkshire pud and Malaysian char kway teow.

Amber (receptionist/administrator): Defo roast dinner

What is the most fun thing you've done?

Brendon (Pharmacist): White water rafting down the Kaituna cascades between Rotorua and Tauranga.

Amber (receptionist/administrator): Bought my boyfriend a puppy as a surprise

What did you want to be after you left school?

Brendon (Pharmacist): I wanted to work in healthcare.

Amber (reception/administrator): I actually qualified as a level 3 hairstylist when I finished school

Were you ever in trouble at school?

Brendon (Pharmacist): Not especially. There was a tradition that the seniors would pull a prank before graduation. A few friends and I snuck into the school grounds in the dead of night, planted a tree in the middle of the football field and wrote "class of 1999" in field paint – we were never caught.

Amber (receptionist/administrator): I was in "time out" and on "late report" (as I was never on time) a lot at secondary school and I'm not academically clever at all.

What's the best thing you've done in your career?

Brendon (Pharmacist): Last year the NHS turned 70 and I spoke to our local MP about the work that we do for our local communities. He nominated us for the Excellence in General Practice NHS70 Parliamentary Award and we were the NHS South Regional champion. We got to attend the awards ceremony at Westminster and meet MPs and nominees from around the country.

Amber (receptionist/administrator): the best thing I've done/doing is being able to help people that need the extra care and also being able to progress in the NHS… the only way is up!

What or who inspired you to do your job?

Brendon (Pharmacist):

Amber (receptionist/administrator): My dad. He was a first responder who sadly passed away from a car accident 4 years ago. Ever since he died I've wanted to become a part of the NHS after seeing how much he loved doing what he loved in health care and also watching the people in Intensive Care look after him.

If you weren't in healthcare, what job would you do?

Brendon (Pharmacist): I'd open up a gelateria and make gourmet gelato.

Amber (receptionist/administrator): I'd become a carvery food critic and eat roast dinners all day long.
My profile link:
https://primaryj19.imamedic.uk/profile/clickfederation/
---
---