Profile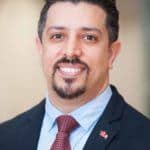 Tarik Shembesh
I am Tarik a Dentist & Oral Surgeon in London
Curriculum Vitae
Education:

A levels in Chemistry Biology and maths

Undergraduate dental degree from King's college London

Masters Degree in Dental surgery & implantology from Münster in Germany

Post graduate certificate in Academic Practice & Fellowship from Higher Education Academy

Currently completing a PhD in Technology for Health in Brescia Italy

Qualifications:

BDS Bachelor of Dental Surgery

MJDF RCS Eng Membership of the Joint Dental Faculties of the Royal College of Surgeons of England

MOM Masters of Oral Medicine in Implantology

MSc Masters of Science in Dental Surgery & Implantology

Pg CAP Post Graduate Certificate in Dental Surgery

FHEA Fellowship from the higher education Academy

MFDT RCS Ed Membership of the Faculty of Dental Trainers in the Royal College of Surgeons of Edinburgh

Work History:

Vocational trainee Green Street Dental Practice

Senior House Officer in Oral Maxillofacial Surgery Queen's Hospital Romford

Core Dental Trainee in Oral medicine, Paediatric Dentistry & Oral Pathology,  Guy's Hospital

Clinical Teacher, King's College London

Dental foundation Trainer , North East London , Health Education England

Associate Dentist in Chingford smile, Essence Dental Clinic & Crofts Dental Practice

Oral Surgeon,  Oral Surgery Ltd

Workplace:

Essence Dental Clinic

Oral Surgery Limited

King's College London Dental Institute

NHS Health Career Role:

General Dental Practitioner ( GDP) in NHS Primary Dental Care

Dental Foundation Trainer for Health Education England

Oral Surgeon in Primary Care Intermediate Minor Oral Surgery (IMOS)
About Me:

a father, husband, son, brother, dentist, surgeon, teacher, researcher & entrepreneur

My Work:

I am a General Dental Practitioner GDP in Primary care as well as a Dental Foundation Trainer

I am also an Accredited Oral Surgeon Performing Intermediate Minor Oral Surgery procedures in Primary care

I have  a special interest in managing anxious and phobic patients and routinely use sedation to put patients at ease to enable dental treatments to be carried out

I  also place dental implants and perform facial aesthetic and rejuvenating treatments

My Typical Day:

I am lucky that I am nearly in a different clinic each day working within different teams

However, typically I would see between 10 and 15 patients doing dental examinations taking X-rays , diagnosing disease as well as doing various treatments mainly extractions but also fillings, Root canal treatments, crowns, dentures, implants as well as botox and facial aesthetic treatments

On most days I also teach newly qualified dentists and support them gaining experience to become more knowledgable and confident

Spending the Prize Money:

Donate the money to the dental society who give talks at local schools and have programs to encourage careers in Dentistry from different backgrounds and make it accessible to all

Quick Fire Questions

How would you describe yourself in 3 words?

Ambitious, Hard working & kind

What's your favourite food?

What is the most fun thing you've done?

Very tough to pinpoint the most fun thing. But easily could be playing with my two year old daughter silly games and hide and seek every day when I come back from work. Second to that could be playing sports in university and abseiling down the tallest hospital in the world, Guy's Hospital facing downwards

What did you want to be after you left school?

Were you ever in trouble at school?

yes plenty of times but always ensured that I did well in class and exams

What's the best thing you've done in your career?

go into teaching dentistry and oral surgery and supporting students reach their goals

What or who inspired you to do your job?

If you weren't in healthcare, what job would you do?
---
---
---