Profile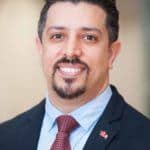 Tarik Shembesh
I am Tarik a Dentist & Oral Surgeon in London
Curriculum Vitae
Education:

A levels in Chemistry Biology and maths

Undergraduate dental degree from King's college London

Masters Degree in Dental surgery & implantology from Münster in Germany

Post graduate certificate in Academic Practice & Fellowship from Higher Education Academy

Currently completing a PhD in Technology for Health in Brescia Italy

Qualifications:

BDS Bachelor of Dental Surgery

MJDF RCS Eng Membership of the Joint Dental Faculties of the Royal College of Surgeons of England

MOM Masters of Oral Medicine in Implantology

MSc Masters of Science in Dental Surgery & Implantology

Pg CAP Post Graduate Certificate in Dental Surgery

FHEA Fellowship from the higher education Academy

MFDT RCS Ed Membership of the Faculty of Dental Trainers in the Royal College of Surgeons of Edinburgh

Work History:

Vocational trainee Green Street Dental Practice

Senior House Officer in Oral Maxillofacial Surgery Queen's Hospital Romford

Core Dental Trainee in Oral medicine, Paediatric Dentistry & Oral Pathology,  Guy's Hospital

Clinical Teacher, King's College London

Dental foundation Trainer , North East London , Health Education England

Associate Dentist in Chingford smile, Essence Dental Clinic & Crofts Dental Practice

Oral Surgeon,  Oral Surgery Ltd

Workplace:

Essence Dental Clinic

Oral Surgery Limited

King's College London Dental Institute

NHS Health Career Role:

General Dental Practitioner ( GDP) in NHS Primary Dental Care

Dental Foundation Trainer for Health Education England

Oral Surgeon in Primary Care Intermediate Minor Oral Surgery (IMOS)
My Work:

I am a General Dental Practitionar and an Oral Surgeon
Quick Fire Questions

How would you describe yourself in 3 words?

Ambitious, Hard working & kind

What's your favourite food?

What did you want to be after you left school?

Were you ever in trouble at school?

yes plenty of times but always ensured that I did well in class and exams

What's the best thing you've done in your career?

go into teaching dentistry and oral surgery and supporting students reach their goals

What or who inspired you to do your job?

If you weren't in healthcare, what job would you do?
---
---
---