Profile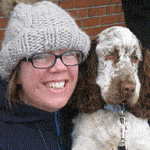 Hampton Surgery
Curriculum Vitae
Education:

Harj  – I went to School in Coventry then University in Birmingham

Qualifications:

Deputy director sue – left school with gcses, did A levels at night school and then my nursing qualification.  later on did a masters at night school

Jen – left with gcses, completed various nvqs, carried out open university course in 2013/2014 to return to education, completed by degree jan 2018 and most recently my post grad diploma in practice nursing.

Harj – GcSe's and A – levels at School, then medical degree at University of lots of exams ever since!

Work History:

Jen – I worked for Jaguar Land Rover for several years and Britvic Soft drinks.

When I changed my career, I began work on a stroke ward where I stayed for 3 years.

Harj – I worked as a junior doctor in hospitals in London and Birmingham

Workplace:

Kirsty,Harj,Jen- at a GP surgery

Rob – out on the ambulance

Prof Sue- at the university

Exec Sue- at NHS Regional HQ
My Work:

I'm Jen, a newly qualified Nurse.

About the Team Members:

1- Kirsty- I m a practice nurse and a specialist advisor for CQC

2- Harj- I m a GP registrar

3- Sue- I m a Deputy director of nursing

4-Sue- I m an Associate professor of post graduate nurse education

5-Fiona-I m a Pharmacist

6-Rob-I m a Paramedic

7-Jen- I m a Newly qualified nurse

What we do:

Kirsty– I m a nurse with a specialist interest in wound care. I care for loads of patients and undertake lots of tasks such as childrens injections, Travel advice, asthma care. That`s just a small part of my role. I ve undertaken specialist training and I can sign prescriptions. I can also carry out surgical insertion and removal of implants. The best part of my job is seeing different people every day and knowing that I ve helped them.

My other role is a specialist advisor for CQC- (CQC are the healthcare regulator that inspects all health care services. I m an advisor on primary care nursing and regularly go out on inspection visits.That is really interesting as I meet lots of people who do the same job as I do so I get to hear really good ideas about how we can improve and support services that are struggling to ensure their patients get the best care.

in my spare time I love gardening, tennis and my cocker spaniel Charlie.

HARJ- I m a GP registrar. I m already a qualified doctor but I also nearly qualified as a gerneral practitioner (GP). It has taken me a very long time and lots of study to become a GP but it is worth it. I see patients every day who make an appointment to see me. I also go out to visit very poorly, housebound or patients who are near the end of their life, at home.

Sue– I work for NHSE as a deputy director of nursing. previously I worked as an exectutive nurse. My work involves supporting the NHS leadership for nursing and quality. My portfolio of work includes over seeing quality of optometrists, dentists and pharmacists as well as overseeing the safeguarding agenda.I m also working on the ten point plan for primary care which is looking and the health care workforce of the future.

On the clinical side I spend a day a month at the surgery supporting the nursing teams and keeping in touch with patients and staff on the front line.

Sue– I m an associate professor of post graduate education. I run a university course that teaches qualified nurses who are new to primary care all the information and skills they need to become practice nurses. I also run a course on medical hypnosis. I spend time marking assignments and planning developments to support the workforce of the future.

Fiona– I m a pharmacist. I work between the CCG who are in charge of primary care services and the surgery. I advise about medications and their safety and suitability for patients. I support the primary care team to deliver safe medications management for their patient population.

Rob-I m a paramedic. My work involves responding to emergency calls for help 24 hours a day. These calls can be anything from a patient who has stopped breathing, a car crash, a medical emergency at the GP surgery or a fall. Each call is different and no two days are the same. I did my training through a funded scheme so I got paid to train and have no student loan. I m also a qualified blue light driver. This allows me to respond quickly to patients in need.

Jen– I m a newly qualified nurse. I m working as a practice nurse and have undertaken the course that Sue runs above. This has helped me to develop my skills. I m now confident in my new role. I don`t work shifts so no nights for me! In the future I hope to undertake further courses that will allow me to develop into an advanced nurse practitioner. I came straight into primary care when I qualified. I really enjoy cytology, sexual health, I am also a wound fan I love to learn new things, most recently I have developed a specialist interest in travel medicine. My next steps are an asthma and COPD module with Stafford University.

Our Typical Days:

On most days some of our team will be at the surgery. The patients will make an appointment to see either the nurses or the doctors (Harj,Kirsty,Jen or Sue). Reception schedule these appointments and its often they who notice if someone is really poorly. The patient will come into the consulting room and tell their story. The clinicians will come to a diagnosis and plan of care. This may involve medicines which Fiona keeps an eye on. If someone is on some medication that needs changes or is out of stock she can help us find another suitable one and support the patient to swap. We will often have a development student with us these students are from the university Sue works at.

On occasions we will have a patient who needs an ambulance. This is always an emergency call. Examples of this may include patients with chest pain, low heart rate or following an accident. We will then call for assistance from the ambulance service and this is where Rob or one of his colleagues will arrive and transfer the patient to hospital after first administering appropriate treatment as they carry a range of equipment and medication that primary care doesnt have.
Quick Fire Questions

How would you describe yourself in 3 words?

Kirsty- Nosiy, funny and kind Deputy Director Sue - Reflective, observant and active Harj - Calm, helpful, thoughtful Jen - Happy, enthusiastic and compassionate

What's your favourite food?

Deputy director Sue – this is a tough one as I like most food but favourites are probably Caribbean and Chinese (but not together)

Harj – Fish and chips

Jen – anything without cooked tomatoes

What did you want to be after you left school?

Deputy director sue – a police officer or an actress

Jen – a vet

Harj –  a doctor!

Were you ever in trouble at school?

Kirsty- don't think I should answer this!

Deputy Director Sue – not compared to my brother, following in his legacy meant everyone thought I was an angel!

Jen – no I was very good at school

Harj – No comment!

What's the best thing you've done in your career?

Kirsty- can I have two? Firstly setting up a wound care service in primary care and seeing how it helped people.

secondly, winning primary care provider of the year in 2015!

Deputy Director Sue – set up the PALs service from scratch at a hospital (patient advice and liaison service)

Jen – meeting kirsty and becoming a confident GPN.

Harj – working in Australia

What or who inspired you to do your job?

Jen – my daughter, I wanted to be a midwife originally

Harj –  My Mum who is a nurse

If you weren't in healthcare, what job would you do?

Deputy director Sue- run a dogs home for rescue dogs

Harj – a carpenter

Jen – PA
---